Dedicated. Available. Goals-Driven.
A boutique Data Science consulting firm that packs a powerful punch for corporations across a range of verticals.
We provide custom development, solutions, and training in Predictive Analytics, Machine Learning, and Artificial Intelligence. We are industry agnostic, innovative, and agile. We operate at the intersection of business and technology to help our client make better business decisions driven by data and analysis. Our goal is to provide sustainable value to our clients and help them attain a competitive edge.
To utilize our decades of cross-industry experience, deep technical expertise, and a clear vision to help organizations of all sizes make better business decisions.
Data Science is not just something that we do for a living. We take a great deal of pride in it, and joy from it. We strive to work collaboratively alongside our clients. We work to provide the best-in-class solutions with high quality deliverables and automation.
 We take pride in the quality of work we provide. 
We work collaboratively with our client, as part of one team. 
We measure our success not simply by meeting commitments, but by helping our clients succeed. 
We love a continual relationship with our clients, but we consciously try not to make them dependent on us against their wish. 
We love training, coaching, and mentoring.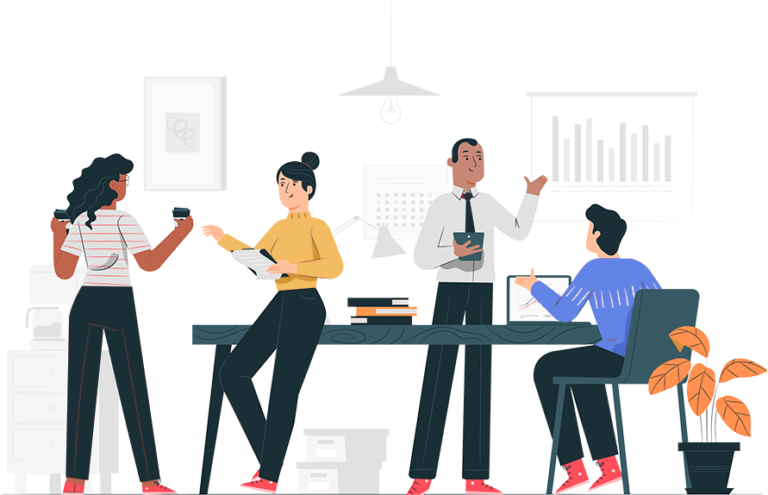 Vishal Patel has been doing Data Science long before it was a thing! It was sixteen years ago when he built his first Logistic Regression model and he has never looked back ever since. Over the course of these years, Vishal has been solving a diverse set of business problems using data, math, and a lot of coding. He has worked as a lead data scientist and successfully implemented novel analytical systems to support strategic decision-making process and improve marketing efficiency for several Fortune 100 clients. He also developed cloud-based Machine Learning (ML) products for his clients and trained other Data Scientists to ML build models with a robust and repeatable process.
Vishal has won several awards in data mining competitions. He enjoys speaking at data science conferences, as well as training and mentoring data science professionals. Vishal holds two master's degrees: MS in Computer Science (Illinois Institute of Technology, Chicago), and MS in Decision Sciences (Virginia Commonwealth University, Richmond). He also teaches Python and Data Mining as an Adjunct Professor at VCU for their MS in Decision Analytics program.